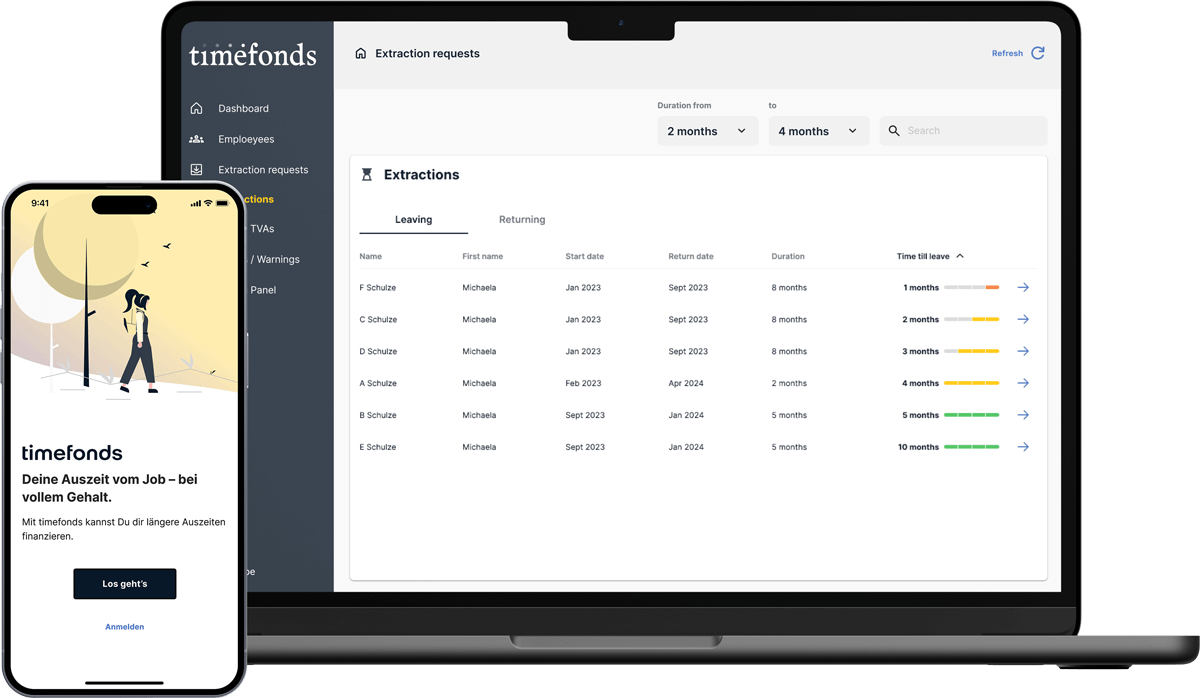 More free time, more adventure, more life!
Save together with the employer for longer time off with full salary – thanks to digital solutions very easy!
For employees
More time for what really counts.
Whether you're planning a trip lasting several months, want to extend your parental leave or have other ideas for your time off – what you use your extra time for is entirely up to you.
For companies
Deliver a real benefit to your employees.
Bind your employees to your company for the long term with a unique benefit that they can't afford privately.
Win-Win for employees and the company
What are the benefits of the time value account?
More time, more life
Improve your work-life balance and spend more time with family, friends and your dog.
Time off from your job with full salary
Enjoy your time off without financial loss. During your time off, you remain employed at full salary.
Retire earlier, even before 63
Start your retirement earlier or work part-time in old age without having to make financial sacrifices.
Save smart, directly from gross salary
Benefit from a tax-optimized option for gross savings and also let your social security contributions work for you.
Happy employees
Invest in your employees' work-life balance and increase job satisfaction.
Unique selling proposition as an employer
Position yourself as an innovative and forward-looking employer that offers its employees attractive additional benefits.
Sustainable employee retention
Show your employees that they are important to you and bind them to your company in the long term.
Long-term planning security
Ensure that personnel planning and projects are coordinated smoothly and bottlenecks are avoided.
Get to know the timefonds app. Explore our app and test the free demo version to find out when you can take your first timeout.
And this is how easy it works
In 4 easy steps to a digital time value account
1. Download app
Download our free app from the Apple Store or via Google Play Store.
2. Get activated
Follow our instructions and get activated by your employer.
3. Save for your destination
After you select your goal, you can start saving right away.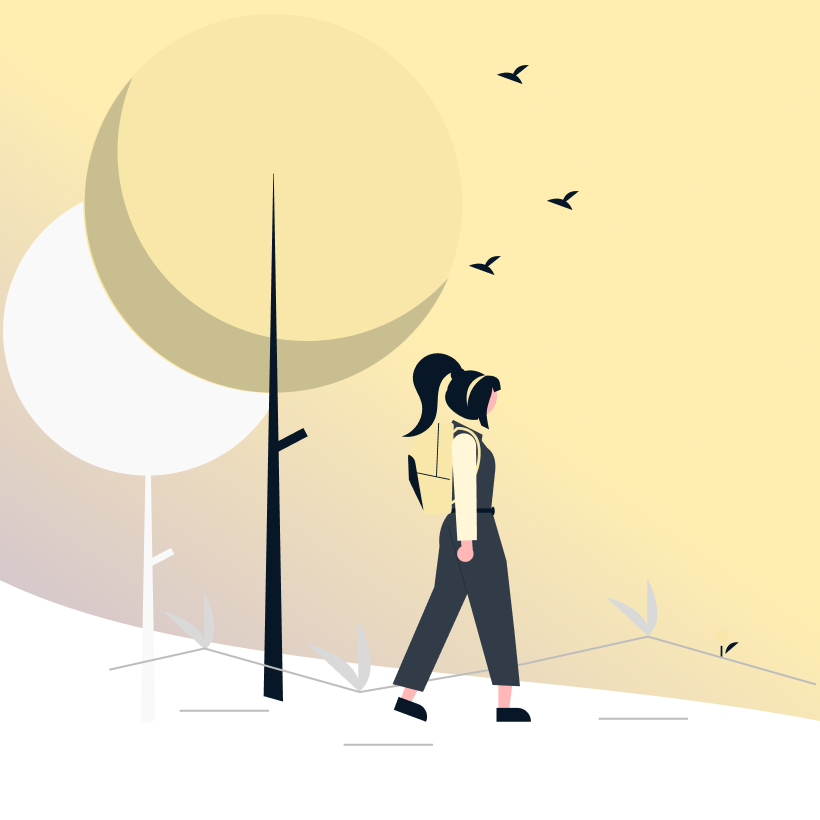 4. Enjoy time off
Use your extra time to pursue your dreams and goals.
1. Order
Register your company and select a suitable package with the desired number of licenses.
2. Onboarding
Perform digital onboarding with our partner bank.
3. Create empolyees
Unlock the time value account for selected employees on our platform.
4. Make employees happy
Your employees receive a QR code and can start saving directly.
About us
We offer users innovative products to manage their time
As a small, passionate team, our goal is to help people align their individual life goals and desires with their time.
Make more of your lifetime with our digital time value account